"I wish I had known" is not something you want to think or say after you move into your new home. Your investment is just too important to feel sorry about making it after you've made it. AJM Mortgage, offers the following steps to make the home buying process much easier, less stressful, and allows new homeowners to feel happy and secure with their purchases.
STEP 1 – MORTGAGE PRE-APPROVAL
Where to begin?  Please don't be like most people who get this step wrong. The worst thing to do is to start by driving around looking at houses that are for sale or looking at houses on the internet. It might seem logical to figure out what kind of house you can get for the money and how much houses cost and then contact a realtor and ask to see the house.  It makes more a lot sense to begin by calling a mortgage specialist. This is the very first step. Any mortgage specialist should be able to tell you if you qualify to buy a house, how much money you qualify for, and how much money you will need for closing.
What you should expect from a great mortgage specialist –
A mortgage specialist will:
Analyze your credit report with you and provide you with a FREE COPY of all three credit bureau scores. And, if applicable, provide counseling on what you need to do to improve your credit scores to help you get a better interest rate.  In some cases, he or she may refer you to a REPUTABLE credit specialist for larger, more complex issues.
Take a COMPLETE loan application. (This process only takes a couple of minutes but is often skipped.) By taking a complete loan application your consultant can identify potential pitfalls, discuss strategies, catch problems and work through them BEFORE you are into the loan process. In a majority of cases, credit denial where the borrower's loan is turned down, could have been avoided if the mortgage specialist had taken a complete application. A full application uncovers issues that need to be addressed and corrected to make qualifying for a loan easier.
Review with you the type of programs that you qualify for and recommend which one will be best for YOUR situation.
Discuss with you your "buying power". What this means is working together to determine what you qualify for in terms of a monthly investment versus your desired monthly investment. Then, use that information to determine a price range that fits the budget.
Ask you how much money you are able to come up with for closing. This is different than being asked how much money you want to put down. The down payment is only part of the money you need to get into the house. The other, and often larger amounts, are the closing costs.
Give you an idea of about interest rates —  where they are, where they may be going, and what the rate locking process entails.
Explain to you all of the costs that are your responsibility for closing on the purchase. This should include an estimate of funds needed at the closing.
Recommend a trusted real estate professional for you to work with should you need one.
If applicable, develop strategies with you on what you need to do should you not be able to get pre-approved, or you can't get approved for the amount needed.  Often, if you can't get mortgage pre-approval, you won't get a call back. Or, a denial letter will come in the mail with no direction on where to start to fix the problem. A mortgage specialist can offer guidance and suggestions to help in this situation.
Be accessible.  In this day and age, you should be able to contact and reach your mortgage specialist day or night and even on weekends.
Come highly recommended.  It is imperative that you work with a mortgage specialist that answers all of your questions, is knowledgeable and truthful, does what he/she says they are going to do and can provide references.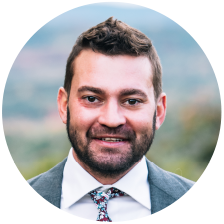 Matt Hoza
Mortgage Expert
Call: 724-238-3405
[email protected]
NMLS #921519
"I am here to assist you with all of your home mortgage needs"