PA Title Insurance Calculator – http://www.alphaadv.net/patitle/ratecalc.html
Rural Housing Services – https://eligibility.sc.egov.usda.gov/eligibility/welcomeAction.do?pageAction=sfp
NMLS Consumer Access – Verify a financial service provider  — http://www.nmlsconsumeraccess.org/
Business Solutions of Wexford – Entrepreneurs sharing best practices and learning from one another. — https://businesssolutions-network.com/
Butler County Public Web Access –  Deed Records, GIS Maps, and other county government information. — http://www.co.butler.pa.us/recorder
Condominiums – The Condominiums page allows users to search for FHA-approved condominium projects by location, name, or status. — https://entp.hud.gov/idapp/html/condlook.cfm
Cost Estimate Calculator – Estimated costs to Buyer at Settlement – https://matthoza.com/estimate-calculator/
Fannie Mae Loan Lookup – This tool helps you quickly determine if Fannie Mae owns your loan. If Fannie Mae does, you may be eligible for programs designed to make your mortgage more affordable. — https://www.knowyouroptions.com/loanlookup
Fannie Mae – Single-Family Originating and Underwriting Guidelines and Selling Guide. Fannie Mae provides information, training, job aids, and more to assist in originating conventional and government loans for sale to Fannie Mae. — https://www.fanniemae.com/singlefamily/originating-underwriting.
Federal Reserve Board Consumer Information – http://www.federalreserve.gov/consumerinfo
The Federal Reserve Board maintains a web page with consumer information, including a section on home mortgages. The section covers topics such as finding the best mortgage and understanding ARMs.
FHA Mortgage Limits – This page allows you to look up the FHA or GSE mortgage limits for one or more areas, and list them by state, county, or Metropolitan Statistical Area. The results page will also include a Median Sale Price value for each jurisdiction. — https://entp.hud.gov/idapp/html/hicostlook.cfm
Mortgage Bankers Association of America Consumer Information – http://www.homeloanlearningcenter.com
The Mortgage Bankers Association of America is the preeminent association representing the real estate finance industry. Their consumer information site contains several tools and guides to aid in purchasing or refinancing a home.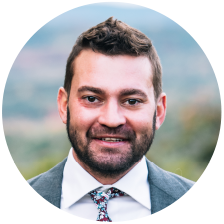 Matt Hoza
Mortgage Expert
Call: 724-238-3405
[email protected]
NMLS #921519
"I am here to assist you with all of your home mortgage needs"